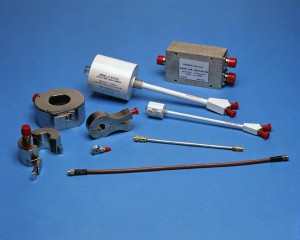 PRODYN Technologies is a small intimate company, ready to meet Research Labs, Universities, the Military and Aerospace Industry with High Tech EMP Instrumentation of the highest quality. Every one of our products are custom made to order, and our products can be made to your specifications if requested.
PRODYN Technologies is located in Albuquerque in the heart of New Mexico, USA. We take pride in using all materials in our products that are made in the USA, and all our products are manufactured in the USA.
Our company president Mr. Jon Melville started this company more than 36 years ago when he discovered the scientific community was in need of quality EMP products. He has proudly served our country in the military and is a Vietnam Vet, and understands the discipline and deadlines that are used in research, institutions and military testing. Jon is the head of our design team and will work closely with you to rapidly tailor our core technology to produce the optimum product and testing to meet your needs. He and our engineers work closely with customers to understand your system requirements and to specify the correct product for each of your applications. Jon leads our employees as a team, to work together to fulfill your order from start to finish.
Our aim is to provide you, our customer with the best level of Excellence in product and customer service possible.
PRODYN supports it customers around the world through a network of agents to serve you and your product needs. Our main location and manufacturing site is located in the USA.
See our contact page for an agent listing closer to you if you are not located in the US.